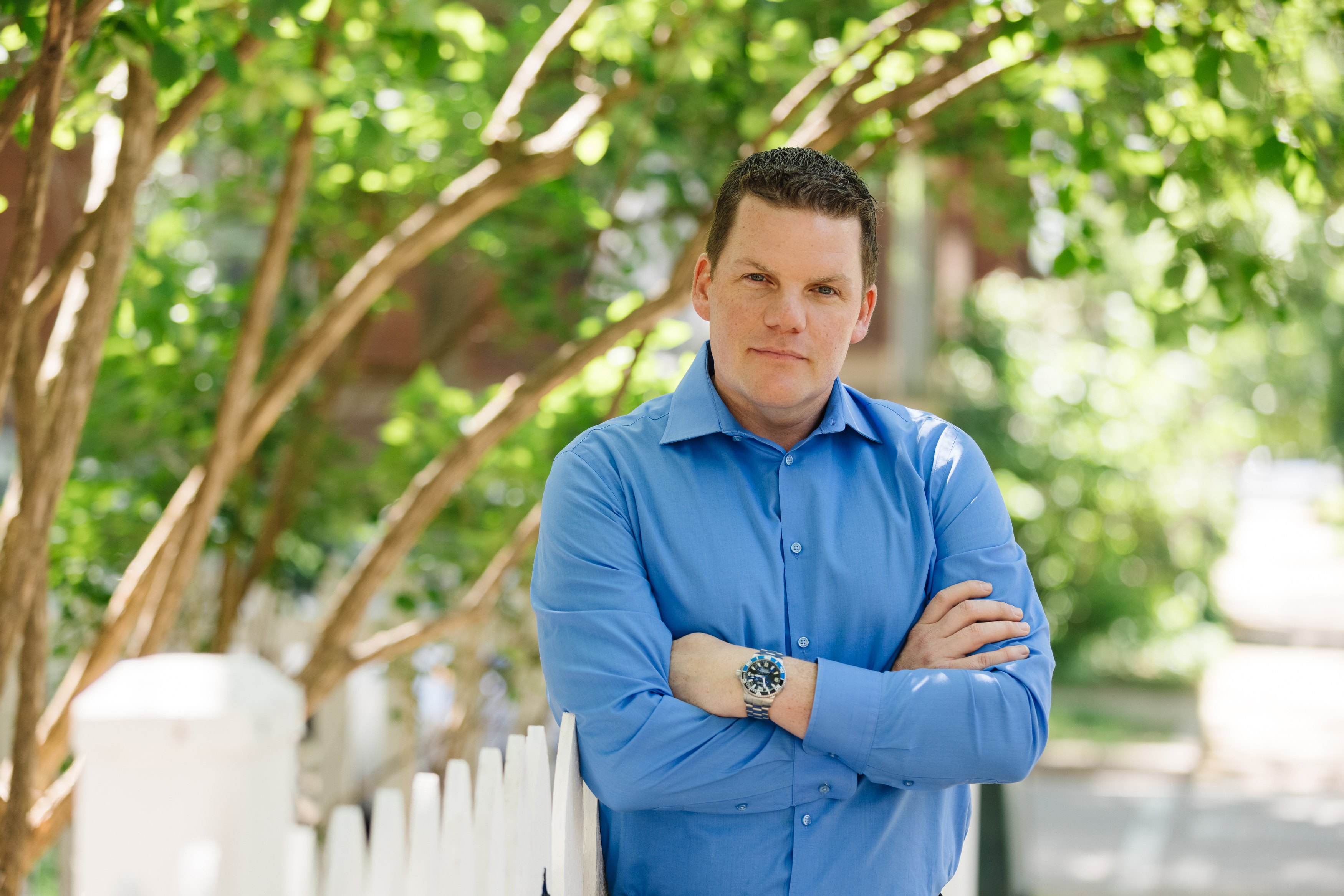 A Step by Step Guide to BUYING a new Property
By: Ted Kuhlmann
Ok, so you keep hearing everywhere that NOW is a great time to buy your first home because rates are soooo low. Well yeah, that is obviously the truth, but where do you start? It sounds like an intimidating process and you have no idea where or when to begin!
Who do you call?
Where/When do you start looking?
What websites do you use?
How much do you need to put down for down payment?
The questions are endless.
DON'T WORRY!!! If you are reading this, then you obviously know me to some degree and hopefully aren't intimidated by me. Heck, no one has ever told me that I am imposing in any way. So feel free to send me an informal email or call me someday and we can chat if we haven't already.
Let me start this off by saying that working with me on the 'buy-side' is 100% in your best interest. I do all of the work for you from start to finish and you do not pay me a cent out of your own pocket!!! Yeah, I am not kidding. I get paid by the seller of the home you buy, so you never have to worry about compensating me for a thing. You do however get all the professionalism, knowledge and many years of experience to make the process as smooth as possible. This is going to be your biggest purchase of your life, so why try and do it alone or with someone that doesn't completely understand it? It is not worth it, which is why I am here. Trust me…
From our initial conversation, you will realize that I will simplify the process to the basics and make it as easy as possible for you. The process can be a little lengthy and difficult, but my job is to take the burden off you and allow you to continue to live your normal life while you go through the steps.
GETTING PRE-APPROVED
Ok, so you're obviously serious and let me know you are interested in buying something. From that conversation I probably mentioned that you should get pre-approved. A pre-approval is simply a 5-10 minute conversation with a mortgage professional that gives you peace of mind about your finances. I work with a few close mortgage brokers, so I would be more than happy to let you use one of my trusted few.
When you speak to your mortgage broker, you disclose your information and finances. Remember, this is completely confidential. The broker will run some #s and let you know what amount you are approved up to. Many people feel as if they know what they can afford, but a preapproval will not only let you know what you can spend, but what you feel 'comfortable' spending on a new property. Not only does it benefit the buyer since it is free and gives them peace of mind; when you go to make an offer, it makes you look THAT much stronger to the sellers of the home you are going to buy! More about that in a few…
THE SEARCH
Ok, so we've chatted and you got pre-approved and you are now ready to go out into "the jungle" and start looking at places. These days, with so many sites and apps, my job has gotten easier on this end since most buyers like to do their own research on homes. In the past, it was my job to find homes for people to view, but with information at everyone's fingertips these days, most people like to look for themselves and then come back to me with places they would like to see. Don't get me wrong, if you let me know that you are not comfortable looking for yourself, I will gladly find places for you.
Great, you've found a few places and you want to see them. NEVER click on "Schedule a Showing"!!! Reach back to me and I will set up the appointments for you. We will walk through each property and discuss the positive/negatives with each. Always feel free to ask as many questions as you have. The more information I can provide, the better we both will be throughout the process.
THE OFFER
So we have seen a bunch of properties, you really like one and you are thinking about possibly making an offer on it. Before we do so, I will go back to the drawing board and research how the home is priced. Is it priced competitively or overpriced? This will give us a better idea of where we can come in with an offer. We will discuss what dollar amount is 'fair' for the property and what dollar amount I think we can get it at. If all things sound good to you, we can start to write up an offer. I have two goals right now: (1) Get you the property and (2) Get you the property for the cheapest amount.
First things first, we need to contact your mortgage broker and get a 'Pre-Approval Letter'. It is simply a personal letter from your mortgage broker stating that you are pre-approved to purchase the home you are about to write the offer for. This letter is extremely nice to accompany any offer because it gives the seller's peace of mind that you can actually afford their home and aren't just some person off the street throwing random offers at them.
Once we have the pre-approval, we can write the offer. I have written a bunch of offers in my long career, so it is very quick and easy. A standard offer can be a little intimidating, but the basic things we need to address are:
What is the price you want to offer?
When would you like to close?
What features of the home would you like included/excluded with the sale?
How much money will you put down as a down payment?
How much money will you put toward Earnest Money? (Don't know what this is? Read on)
Those are the basics of the offer. We put them all on paper and accompany it with the preapproval and any disclosures that the sellers have provided. The disclosures are simply statements of fact about the home that the seller needs (by law) to disclose. If there are any situations with the home that they do NOT disclose, they can be found liable down the road and sued.
Once we have all of our 'ducks in a row', we submit the offer. We want to look as legit on paper as possible and I do have a few hints/tricks I use to do so. Remember, the sellers will not ever meet us until maybe the closing, so all they have to make a decision about us is what we look like on paper.
THE NEGOTIATION
The offer has been submitted and now we wait for the sellers to respond to our offer. Finally, we receive word from the other side. They can do one of 3 things with your initial offer:
1.They can 'Accept' it with all of your conditions (happens 10-20% of the time)
2.They can 'Counter' it and make changes that work for them (happens 75% of the time)
3.They can 'Reject' it (happens 5% of the time)
Those %'s are my estimates and not fact, but most sellers will counter the offer. They may like the closing date and the down payment information, but don't like the price we offered and would like to bring the washer/dryer with them when they move. This 'Counteroffer' is a NEW offer to you and now you are in the driver's seat about how to go forward.
So you didn't care for the washer/dryer in the first place? You have no issues with them wanting to take it, but you still aren't 100% content with the price. Most negotiations include multiple counteroffers, so it's ok to counter again. Most of the time, Price is the biggest factor as you may have guessed. Let's say you counter again and the sellers accept your offer. You now have a verbal agreement which is great, but now what?
Well, an offer does not legally become a 'contract' until both parties have initial/signed off on the changes to the original offer AND you have the final contract in your hands. It is integral to get signatures/initials immediately to not allow other issues to sneak in and affect the verbal agreement.

THE CONTRACT
So we made the necessary changes to our initial offer with the new price and conditions and signed off on it. We got the sellers to sign off on it and we now have a CONTRACT. Congratulations! We are 1/2 way to buying your property, but there are more things to deal with as you may have guessed.
First things first, we need to give the sellers the 'Initial Earnest Money'. This Earnest Money (EM) is simply a small amount of money (generally $1000 for initial) that is a good faith compensation from you to the sellers. This money shows you are serious about going forward and only ask that they mark the property as 'contingent' on the MLS, so that other buyers will know you are under contract with them. (NOTE: ALL EARNEST MONEY is technically YOURS and will come back to you at the closing table as part of your down payment. If the deal is cancelled for some reason, you get the money back. Contingencies are in place to protect your money)
You have given the Initial Earnest Money to the sellers and now need to hire an attorney. Again, I work with many attorneys if you need one. They generally cost between $500-$600 to represent you and are necessary for all buyers. Your attorney will overlook the contract, make sure you are 100% covered and that you best interests are safe. If you have someone that practices Real Estate Law, then great! If not, I've got you covered.
So you hired the attorney and now will probably want to do an inspection of the property. They are not mandatory in Illinois, but they are strongly encouraged, especially for 1st time buyers. Again, I use a few different inspectors and will set it up for you if you need me to. They generally cost $300-$600 depending on the size of the property, but the peace of mind they will give you is worth so much more. An inspection generally takes a few hours. The inspector will look over the property you are buying and give you the good/bad parts, so you have a much better sense of what you are getting yourself into. If after the inspection you are content and would like to move forward, GREAT! If the inspection comes back with issues, you have 3 things you can do:
You can accept the 'issues' and move forward with the contract
You can inquire with the sellers about the issues and attempt to have them resolved either by credits or fixes.
You can cancel the contract if the issues are too much for you and get your Earnest Money back
Most buyers will move forward after the inspection. If you are content with the inspection and your attorney has informed you that the contract and its stipulations are solid, you now have to hand over the 'Balance of Earnest Money'. This amount is going to be much higher than the Initial Earnest Money and again, will come back to you in the end as part of your down payment money. This 'balance' that you give to the sellers will then in turn make them change the contract from 'Contingent' to 'Pending'! 'Pending' contracts are 4/5ths home pending the buyer getting financing.
So you've made it this far and you have a 'pending' contract!!! Over the next few weeks, you will have to be dealing strictly with your mortgage professional to make sure your loan is going in the right direction. These days, the underwriters are more strict about who they lend money to, so anticipate a few speed bumps along the way. Everyone just wants to make sure all the information is current and accurate, so there will be some thoroughness. Your mortgage broker is there for all your questions as well, so don't hesitate to ask anything/everything. During the 'pending' stages, they will be your main point of contact since the contract is complete and all that is left will be securing the loan by the closing date.
THE CLOSING
You have gotten all your paperwork in and the contract and file has went to underwriting for approval. After a few days, we finally get the best three letters in the entire transaction: "CTC" (Clear-To-Close). This means that the bank has approved your loan and has given you the green light to buy the property. The attorney will set up a closing date and location and you and I will set up a 'final walkthrough' just before the closing.
The final walkthrough is pretty much what it sounds like. It is simply a quick walk through the property before closing to ensure that the property is in the condition that you anticipated it to be in. If there are any issues, they will be dealt with at the closing table, but more often than not, everything should be fine. If this is the case, we go to closing.
A few days before closing the mortgage broker will give you a "GFE" (Good Faith Estimate) as to how much you will need to bring to the closing table. Remember, all the money you gave in Earnest Money will be forwarded to the closing table and used as part of your down payment. The balance that you owe will be due at the closing table. This is generally a wire from your bank.
A closing can take anywhere from 30 minutes to a couple hours depending on many factors. Cash deals with no mortgages are quicker since less paperwork needs to be filed. If the down payment is less than 20% then more paperwork will need to be filed since buyer's will need to have "PMI"(Private Mortgage Insurance: ask your broker). All in all, the closing table is a pretty laid back atmosphere since sellers are happy they are selling and buyers are happy they are buying! Both parties fill out the necessary paperwork, the buyer gets their new keys to the property and there are handshakes all around. The closing is a relief to all after a lengthy process for sure. Once you have closed, you officially own your property and can go over there immediately. Congratulations!
_____________________________________________________________________________
Hopefully, I will have made the process as painless as possible and you were content with my service. If this is the case, I always ask past clients to 'remember me' when someone they know is entering the Real Estate Market. I work by referrals and try to make sure all my clients are 100% content, so they can refer me to their loved ones as well. Hope this helped you understand the Buying process. As always, feel free to contact me with all your Real Estate needs. That's what I am here for…
~ Ted