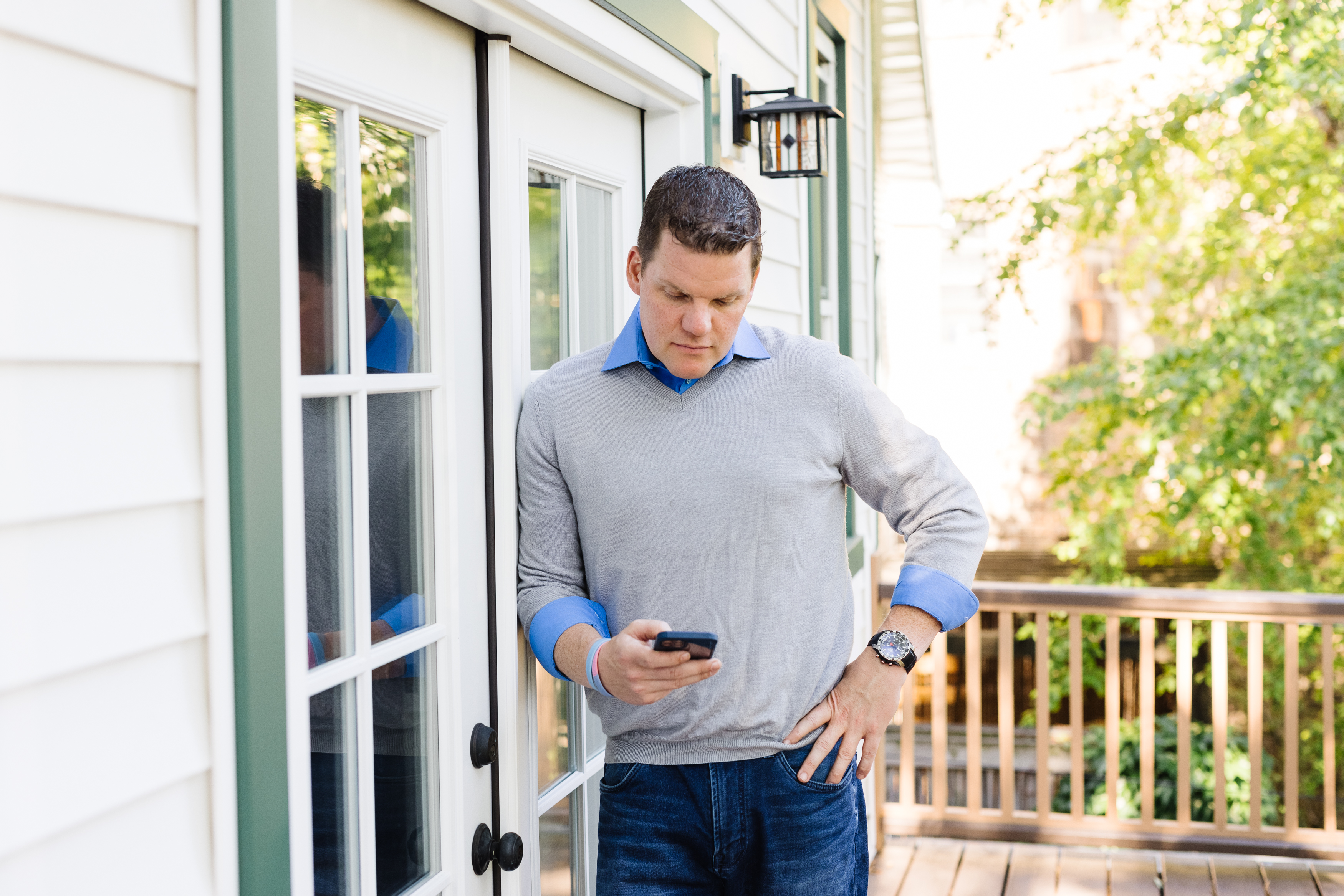 A Step by Step Guide to SELLING a Home
By: Ted Kuhlmann
So you bought a place in the past, probably with me of course, and now need to sell it. Great! My career is based on facilitating the Real Estate process as much as possible for people like you. The goal is to get you the most bang for your buck, while allow you and your family to continue to live a normal life during the process.
If you and I haven't worked together in the past, please do not hesitate to do some homework on me prior to our meeting. I have some amazing clients that have taken time to write up thorough reviews about me. Feel free to check out any of the following to see what people have said about me:
I am confident that you liked what you saw on those sites. Since coming into the business in 2004, I have made a solid name for myself and continue to assist people with the sale/purchases of their Real Estate. I currently work with one of the best brokerages in the city and have taken my own business above and beyond where I thought I would be just a few years ago.
THE INITIAL CONSULTATION
Hopefully you give me an opportunity to come in your front door and discuss how I can add infinite value to the process. At our initial meeting, I generally like to get a feel for who you are and how we would work together. When I started in the business in 2004, I was a 26 year old kid that would take any/all deals that came my way. Over the years, I now have the luxury to pick and choose my situations. Most sellers think they are simply interviewing me during the initial consultation, while I am definitely interviewing them as well. This day and age, working with unrealistic sellers is simply a waste of everyone's time, effort and money.
During this sit down, both myself and the seller(s) chat and get to know each other. I have so much information that I can bring to the table, but I feel like people just want the "cliff notes" version. I want to inform and educate, but also do so in a manner that isn't too intimidating. Don't get me wrong, the process has many obstacles of course. My job is to simplify it as much as possible.
Many sellers also like detailed reports/numbers to see when they first meet me. It is understandable, but not very necessary. The time frame from initial consultation until you hit the market can be weeks or even months, so there is no need for exact figures at this time. I feel like crunching the numbers isn't mandatory until everyone is "ready" to hit the market. A listing price comes just before going to market, so we will have time to address that down the road. First we need to establish trust back and forth. It's impossible for a seller to rely on numbers from someone they don't even know. Trust me, I have done this before. J
THE FINAL CONSULTATION
So we had our initial consultation and we have decided to work together on the sale of your property. Excellent!!!!
I will come back to meet you at the property and go over a few different things we need to discuss:
Listing Agreement: It is pretty simple and direct. We will go over all the details to make sure both you understand everything.
Disclosures: There are several disclosures that the state mandates be reviewed and filled out prior to coming on the market.
Staging Consultation: Now that you hired me, I can give you all the knowledge I have on the topic. At my cost, I also have a professional stager I can bring in.
Photography: You will work diligently to make sure the home is in "Showing Condition" prior to pictures. At my cost, I bring in a professional photographer that also does floorplans.
Pricing: Obviously once we are ready to hit the market, I will do a CMA (Comparative Market Analysis) and we will discuss our pricing strategy.
Showings: You and I will need to discuss how showings are handled from gaining access to the property to timing.
Those are the basic ideas we will cover during this consultation. We simply want to be on the same page about how everything will work. Once we are ready, we will hit the market and the showings will begin!!! 🙂
YOU "HIT THE MARKET"
We are ready to go with the listing, so we "hit the market"! Here we go…
The first thing you have to realize is that showing requests will be at any time of day. Depending on buyer's schedules, we could get a request at 8am or 8pm. Unfortunately, when you are on the market, you need to prepare to be inconvenienced. I generally ask people to give us at least 24 hour notice and of course, if there are specific days/times that can't work for you, we will make it known initially as well. Other than that, I never like to turn down a showing, so you and I will need to do whatever we can to accommodate the showing request.
Other than being open to showings, I sincerely need you to be diligent about keeping the home pristine. The first impression, as you know, is the most important. We need to be sure to have everything ready to go during that first showing and beyond. I know it isn't easy, especially with kids or a messy spouse, but if the place isn't going to be able to be kept pristine it is going to be a waste of our times. We need to put our best foot forward immediately. There is limited inventory out there, so make sure you shine to be the best!
THE OFFER
After a showing, a buyer is interested in your home and decides to write an offer on your property. Once received, we will discuss it and you can do one of 3 things:
1.You can 'Accept' it with all of your conditions (happens 20% of the time)
2.You can 'Counter' it and make changes that work for you (happens 75% of the time)
3.You can 'Reject' it (happens 5% of the time)
Those %'s are my estimates and not fact, but most sellers will counter the offer. You may like the closing date and the down payment information, but don't like the price they offered and would like to bring the washer/dryer with you when you move. This 'Counteroffer' is a NEW offer to the buyers and now they are in the driver's seat on how to go forward.
A few years back, I received my CNE (Certified Negotiation Specialist) so I have a wide array of approaches depending on the situation. You and I will discuss everything and move forward strategically. Most negotiations include multiple counteroffers, so it's ok to counter again. Most of the time, Price is the biggest factor as you may have guessed. Let's say you counter again and the buyers accept your offer. Now what?
Well, an offer does not legally become a 'contract' until both parties have initialed/signed off on the changes to the original offer AND the buyers have the final contract in their hands. It is integral to get signatures/initials immediately to not allow other issues to sneak in and affect the contract.
THE CONTRACT
So we made the necessary changes to the initial offer with the new price and conditions and signed off on it. We now have a CONTRACT. Congratulations! We are 1/2 way to selling your home, but there are more things to deal with as you may have guessed.
First things first, we need to get the 'Initial Earnest Money'. This Earnest Money (EM) is simply a small amount of money (generally $1000 for initial) that is a good faith compensation from the buyers to the sellers. This money shows they are serious about going forward and only ask that we mark the property as 'contingent' on the MLS, so that other buyers will know you are under contract. The buyers will give any/all EM to me and my company will act as an "escrowee" and hold the money during the process.
We now need to hire an attorney. Again, I work with many attorneys if you need one. They generally cost is $500-$700 to represent you and are necessary for all sellers/buyers. Your attorney will overlook the contract, make sure you are 100% covered and that you best interests are safe. If you have someone that practices Real Estate Law, then great! If not, I've got you covered as always.
So you hired the attorney and now the buyers will want to do an inspection of your property. They are not mandatory in Illinois, but they are strongly encouraged, especially for 1st time buyers. The inspection will take a few hours, depending on the size of your home. Prior to the inspection, act as if this is a normal showing and make sure the place is ready to go. I will be present during any inspection and will give you a follow up call after it to inform you of how it went. If any inspection issues arise, be prepared for the buyers to come back to us and ask for either the items to be fixed or credited. Generally only issues relating to "hazards" or "safety" need to be fixed, while everything else is debatable and negotiated. If the buyers are ok with the issues and how we agree to handle them, they will probably move forward with the transaction.
Most buyers will move forward after the inspection. If you are content with the inspection issues/resolutions and your attorney has informed you that the contract and its stipulations are solid, the buyers will now have to hand over the 'Balance of Earnest Money'. This amount is going to be much higher than the Initial Earnest Money. Total EM can be as low as 3-5k on small deals to 15-20% of the purchase price on larger ones. Once we receive the balance of EM, I will mark the listing as "PENDING" on the MLS. This simply means we are almost there…
So you've made it this far and you have a 'pending' contract!!! Over the next few weeks, the buyers will have to be dealing strictly with their mortgage professional to make sure the loan is going in the right direction. I will periodically touch base with the buyer's realtor or their mortgage professional so I know everything is progression soundly.
THE APPRAISAL AND THE MOVE
Now that you are "Pending", the buyer will go off and work with his mortgage professional to obtain the mortgage. During this time, you have two things on your plate: The Appraisal and the move.
I will get a call at some point from the bank's appraiser. The bank just needs to confirm that the property is worth (at least) what the buyers are paying for it. Do not be nervous, but rather treat this just like any other showing. Make sure the place looks pristine and we will be fine. I will pull up comps and show the appraiser that the contract price is legit. It generally takes 15-20 minutes.
Moving out is always a pain and never fun for anyone involved. As we inch towards the closing, you will have to get ready to move! Depending on your housing situation after this home, we will decide on your best course of action with regards to when/how to move. Some people load up the moving trucks the night before closing; some move over the course of a few weeks. The only stipulation here is that ALL moves have to be completed before we go to the closing table.
THE CLOSING
So let's say that the buyers have gotten all your paperwork in and the file has went to underwriting for approval. After a few days, we finally get the best three letters in the entire transaction: "CTC" (Clear-To-Close). This means that the bank has approved the buyer's loan and given them the green light to buy the property. The attorney will set up a closing date and the buyers will request a 'final walkthrough' just before the closing.
The final walkthrough is pretty much what it sounds like. It is simply a quick walk through the home before closing to ensure that the property is in the condition that the buyers anticipated it to be in. If there are any issues, they will be dealt with at the closing table, but more often than not, everything should be fine. If this is the case, we go to closing.
A closing can take anywhere from 30 minutes to a couple hours depending on many factors. Cash deals with no mortgages are quicker since less paperwork needs to be filed. If the down payment is less than 20% then more paperwork will need to be filed since buyer's will need to have "PMI"(Private Mortgage Insurance). All in all, the closing table is a pretty laid back atmosphere since sellers are happy they are selling and buyers are happy they are buying! Both parties fill out the necessary paperwork, the buyer gets their new keys to the property and there are handshakes all around. The closing is a relief to all after a lengthy process for sure. Once you have closed, the title company will wire you any/all proceeds from the sale and you…are…done! 🙂 🙂 🙂
_____________________________________________________________________________
Hopefully, I will have made the process as painless as possible and you were content with my service. If this is the case, I always ask past clients to remember me when someone they know is entering the Real Estate Market. I work by referrals and try to make sure all my clients are 100% content, so they can refer me to their loved ones as well. Hope this helped you understand the Selling process. If you need to know the buying process, click here!
As always, feel free to contact me with all your Real Estate needs. That's what I am here for…
~ Ted