For those who do not know me, my name is Ted Kuhlmann. I have been licensed in the Real Estate industry since 2004. I grew up with my two younger brothers in the Ravenswood Manor neighborhood on Chicago's north side. The three of us attended Queen of Angels in Lincoln Square and then Loyola Academy in Wilmette. Our early education truly prepared us for lives of success. Upon graduating high school in 1996, I decided to "take my talents" to Purdue University. I majored in Business Management with emphasis in Finance and Marketing. My education paved the way for me to be a successful businessman and today allows me to be 100% self-employed and 100% confident in my business.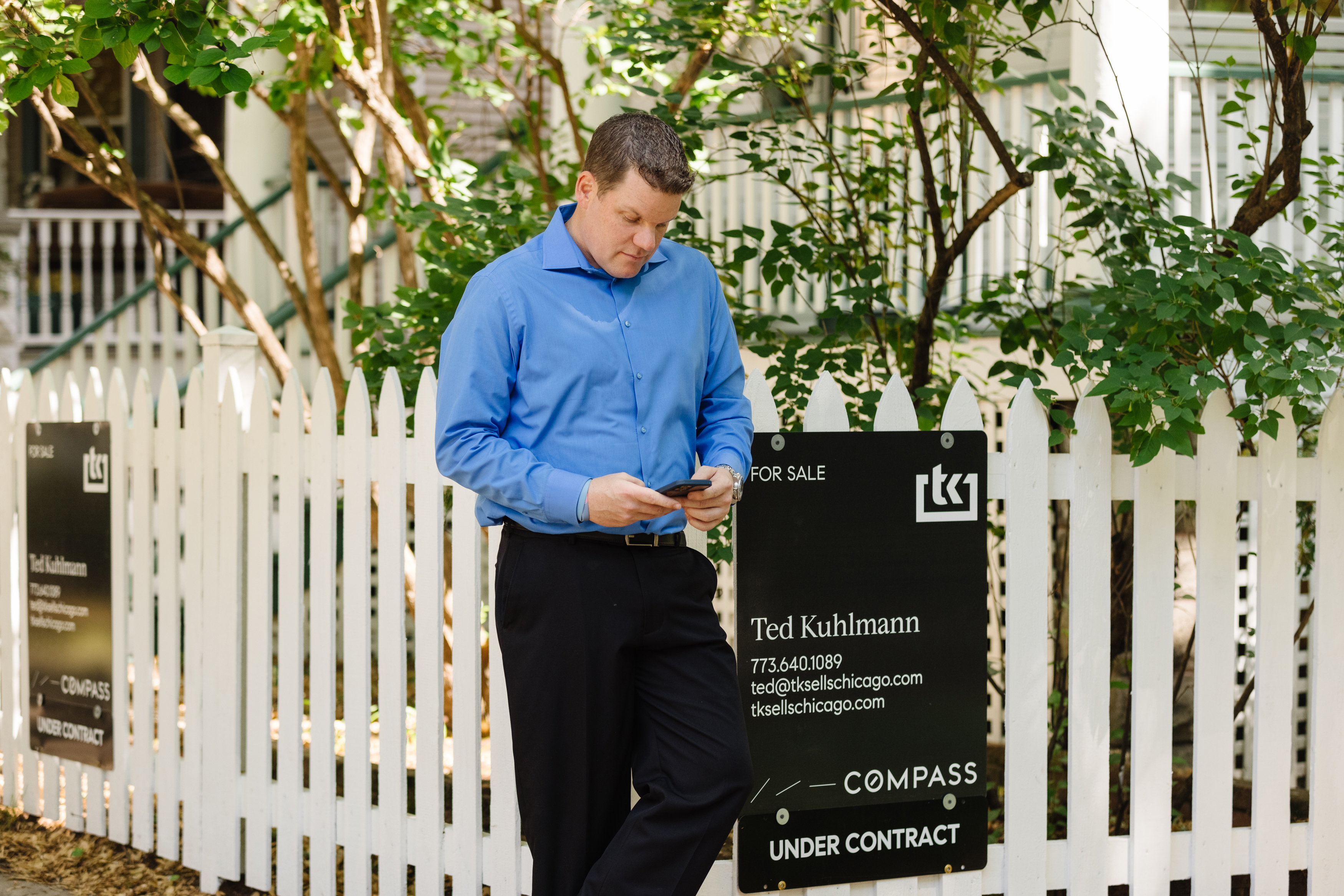 My mother, Cece Kuhlmann, began her career in this industry back in the mid 1980s. Through her, I was able to learn from the best. At a young age I was delivering earnest money and contracts for her. To say "I grew up in the biz" would be a slight understatement. In early 2014 she passed away. She left me with infinite knowledge of not only being an expert in the industry, but more so about being a good person in life. I am reminded of who I am in this business on a daily basis as I strive to make her proud, while continuing to develop my own identity and success.
Being a Real Estate Broker is what you make of it. I know individuals that are ridiculously good at what they do and are compensated greatly for their success. I also meet some individuals and ponder how they practice this career with all of their obvious downfalls. Often while working with clients, I feel like a parent trying protect their child from all the dangerous people/situations out there. This is the biggest transaction one will make. People need a broker that is personable, trustworthy AND educated. Oh, did I mention I possess all of these traits? 😉
I have continued to grow my business and expertise. If you visit my "testimonial" page on this site, you will see so many people went out of their way to say nice things about me. If you visit my "awards" page, you will see that I have been recognized annually as a Top Producer, amongst other things. In 2017, I started my own team with my partner in life/business, Mariah Dell. Since then, Mariah and I have been recognized for running a top 20 team in the entire Chicago market. The business is truly fun when you're good at it and I feel like I am second to none.
Surf around my site and do your due diligence. Please do not hesitate to contact me with any/all of your inquiries. Have a great day…
– Ted "TK" Kuhlmann